BOYD BARRETT – Writer, Director, Producer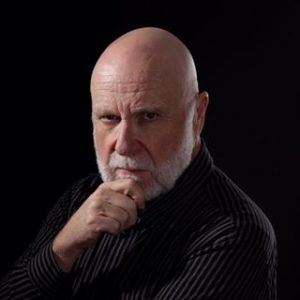 Boyd studied biblical languages and religion at Abilene Christian University and Baylor University and has been presenting the story of the Bible in creative ways since he was a teenager. He also has decades of experience on stage, including productions in high school and college, traveling nationwide during the 1970s as part of the theatre troupe His Players, and hundreds of performances of his one-man shows throughout the Southwest, most notably his Trouble in Lincoln County. Boyd has most recently been seen on stage in Roswell, NM, as Tevye in  Fiddler on the Roof in 2012, King Henry II in The Lion in Winter and the Bishop plus one performance as Javert in Les Miserables in 2015, King Triton in The Little Mermaid and Daddy Warbucks in Annie in 2016, and the Narrator/Mysterious Man in Into the Woods in 2017. Boyd is also an active part of Roswell's film community. The Roswell Sci-Fi Digital Shootout awarded him Best Actor in 2011 for his work in Reset and Best Screenplay in 2013 for Tailed. In 2014, he released Kabod – A Foundational Narrative, a labor of love which can be found at CD Baby, iTunes, and Amazon. He is the creator and producer of the audio drama Roswell B.C. – Before the Crash. Boyd is a real estate appraiser living in Roswell, NM. He and his wife, Kathy, have two grown children and seven grandchildren. Come and See is his latest attempt to "discover new ways to tell better stories". Boyd lends his voice to several characters in Come and See, beginning with Yohanan the Baptizer (John the Baptist). You can find out more about Boyd at boydbarrett.com.
___________________________________________________________________________________________________________
DAYN LEONARDSON – Audio Engineer and Composer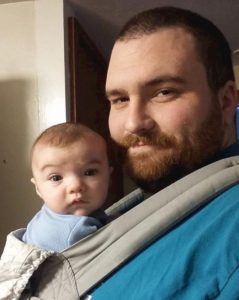 Dayn is the creative force behind Koach Studios, where he writes and produces audio drama and composes music. He has participated in a number of audio dramas from other producers through voice acting, soundtrack creation, and audio engineering. His most recent creation is the epic fantasy, Ancestry. Dayn is a new father and lives in Sun Prairie, Wisconsin. He is also COME AND SEE's voice of Yohanan (John), one of the characters who walks with the listener through the scenes.
_____________________________________________________________________________________________________________________
BRAD JERSAK – Script Consultant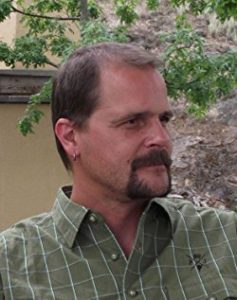 Brad (PhD theology) was a pastor and church-planter for 20 years. After 2008, he moved into full-time teaching and writing roles. He is now a best-selling author (Can You Hear Me?, Kissing the Leper, Her Gates Will Never Be Shut, and A More Christlike God), a New Testament and theology faculty lecturer (Westminster Theological Centre – Cheltenham and the IRPJ at St Stephen's University – New Brunswick) and the editor in chief of CWR magazine and Clarion Journal. He is also a seminar teacher on contemplative prayer and cruciform theology. He continues to minister as a preacher (All Saints if NA Orthodox Monastery and Fresh Wind Christian Fellowship) and is active in 12-Step Recovery. Brad is currently writing his first novel, The Great Descent (Fall 2018). For more on Brad, visit bradjersak.com.